Race car drivers, past & present, who live in or are from Northern California (NorCal), who have competed in the NHRA or other National and Regional Drag Racing Series.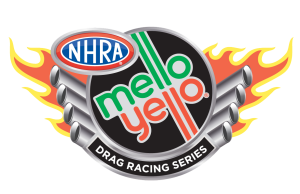 Ron August Jr.
Pleasanton, CA
Kenny Buzdas
Yuba City, CA
Website
Jeff Diehl
Monterey, CA
Facebook Page
Steve Faria
Tulare, CA
Matt Guidera – NHRA
Sacramento, CA
www.guidera.com
Robert Hight
Alturas, CA
www.roberthight.com
Jim Murphy
Santa Rosa, CA
www.ww2racing.com
Gary Ormsby – NHRA
Auburn, CA
Read our article about him here.
Bob Panella Jr.
Stockton, CA
www.panellatrucking.com
Mike Salinas
San Jose, CA
Facebook Page
Gary Scelzi
Fresno, CA
www.garyscelzimotorsports.com
John Shoemaker
Sacramento, CA
Memorial Website
Karen Stoffer – NHRA
Minden, NV
www.karenstoffer.com
Katie Sullivan – NHRA
Corning, CA
www.kaliforniakatie.com
Brian Thiel – NHRA
Pleasant Grove, CA
www.brianthielracing.com
Ben Watson – NHRA Pro Stock
Sonora, CA
www.watsonracingengineering.com
Hillary Will – NHRA Top Fuel
Fortuna, CA
www.doteracing.com
Bret Williamson
Gilroy, CA
Team Facebook Page

Note: Please let us know if there are other drag racers (active or retired) from Northern California who have competed in the NHRA or other National or Regional events by emailing us at tnewey@norcalracingnews.com.